What is CBD?
Cannabidiol, most commonly known as CBD, is a compound found within the hemp plant (Cannabis sativa). CBD is primarily extracted from the whole plant. Made from the flower, leaves, and stem of the hemp plant, the hemp seeds act as a secondary source.
We know that CBD is just one of over 120 known cannabinoids, or molecules produced uniquely by the cannabis family. Unlike tetrahydrocannabinol (THC), the primary psychoactive element in marijuana, CBD is non-psychoactive, meaning that it does not have a strong effect on cognitive brain activity. As a result, CBD does not cause the same side effects that one may experience with marijuana. Basically, it does not get you high. Whilst a very small amount of THC may still be present, this must fall below 0.2% for the product to be legally sold within the UK.
How does CBD actually work?
Well…Our brains have specific receptors designed to accept cannabinoids, known as CB1 and CB2. These receptors are part of the endocannabinoid system (ECS) within our bodies. The ECS involves three core components: endocannabinoids, receptor,s and enzymes.
The CB1 and CB2 receptors are responsible for the assimilation of cannabinoid molecules, resulting in the psychoactive and immune responses correlated with cannabis consumption.
The receptors are responsible for processing different signals and looking after different parts of our bodies. CB1 receptors are mostly found in the central nervous system. The CB2 receptors are mostly found in your peripheral nervous system, especially immune cells.
The ECS is present in every human's reproductive system, even if you do not use cannabis. Scientists are still trying to study the ECS and fully understand its functions but so far, they believe it plays a role in regulating behavioural patterns such as memory, sleep, appetite, mood, and even reproduction and fertility. Many also feel that due to the ECS, the cannabinoids that are found naturally in cannabis, notably CBD are able to bind to CB1 and CB2 receptors and modulate physiological functions.
More on CB1 and CB2 receptors and how they help and digest molecules and primarily CB1 and CB2 can be found on our CBD Health benefits page.

What is the difference between CBD and Hemp?
Hemp oil is extracted using just the seeds of the hemp plant. However, CBD oil is extracted using the entirety of the hemp plant, this includes the leaves, flower, and stalk.
Whilst the leaf is often used as a symbol to advertise Hemp oil, this is very misleading as Hemp Oil will only ever be produced using the seeds of the Hemp plant. Another key difference between CBD oil and Hemp oil is the natural level of THC found in both oils. Hemp oil contains no THC whilst CBD contains a small amount of THC.
To understand in more depth the difference between CBD and THC and the uses and benefits of both, read our article CBD V THC.
However, as stressed, this level needs to be below 0.2% to be legally sold within the UK. It is, therefore, crucial to look for third party-tested CBD for quality assurance when buying CBD products.
The manufacturing process is also very different. CBD oil is extracted using a CO2 or solvent-based extraction process using whole hemp plants. This oil typically has a clear to dark gold colour, the taste is usually natural earthy flavour. Hemp seed oil is produced using a cold-press extraction process using just the hemp seeds. The oil will usually take a dark to clear light green colour and have a nuttier overall taste.
For more information on the different forms of CBD check out our 'How to Take CBD' page.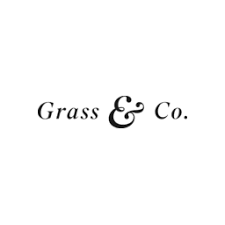 Grass & Co.
£37.50 - £72.50
Soothing blend of CBD, Ginger, Turmeric and Orange
Vegan and ethically sourced
Added Vitamin D and K
THC free lab tested
500mg - 1000mg

15mg active CBD per patch / 450mg CBD per pack
Best for around the clock super effective dosing
30 patches per pack
All-natural ingredients
Isolate CBD

100% natural, premium quality, highly effective CBD products
Responsibly and ethically made
100% Natural & Organic.
Vegan friendly
THC free

CBD Pillow
Average of 150 milligrams of CBD in every pillow
No GMOs, herbicides or pesticides used
Supportive gel memory foam core
Hypoallergenic
Legality of CBD
CBD is legal in the UK, however, UK law states that CBD products must meet certain criteria in order to be lawfully sold and consumed in the UK.
There are numerous rogue CBD products on the UK market when you're looking to buy CBD oils, gummies, topicals, or capsules it is important to buy them from trusted from a trusted brand in order to make sure the products are made with the best ingredients and that the CBD used is not only extracted in the purest and safest way but the high-quality form of CBD is used in production.
In order for CBD to be sold legally in the UK, it must not contain more than 0.2% THC. THC is the compound found in the cannabis plant, that gets you high. Although CBD is taken from the same Hemp plant (Cannabis Stavia) CBD oil should have a minimal, if any, amount of THC in it in order to be legal.
What are the regulations for CBD oil in the UK?
There are hundreds of CBD brands and products available in the UK. The sheer volume can sometimes be overwhelming as one does not know where to start or how to decipher the good from the bad.
CBD products have to follow certain regulations when being produced and sold within the UK. This form of quality control applies to manufacturers and the processes they use to create CBD products. This includes; the way CBD is extracted, the types of CBD used, the additional ingredients of the CBD products, the carrier oil, and most importantly the volume of THC (this is strictly below 0.2%).
However, unfortunately, with more and more CBD products popping up on the UK market, it can be hard to tell manufacturers are adhering to the regulations.
To make it a little easier, we have compiled a guide of our recommended trusted brands and favourites CBD products in the UK. We base our reviews on specific criteria and only recommend brands that we believe adhere to these standards of qualities.
Disclaimer by CBD Guide UK:
CBD is sold as a food supplement, and as a result, It's illegal to claim it treats, prevents, or helps cure an illness or disease. No health claims have been made in this article.