About KLORIS CBD
KLORIS has been featured in Vogue, Glamour, Grazia, GQ, and The Telegraph, just to name a few. Set up by a group of friends who who had all discovered the benefits of CBD for different health reasons, they were frustrated at the lack of ethical, reliable, science-backed products available in the UK.
They spent months searching the globe for the purest CBD, cultivated and extracted in the most respectful and sustainable way. They then blended it with organic ingredients in order to deliver products that are truly a joy to use, with efficacy the core purpose.
KLORIS is all about harnessing the healing power of nature, combined with good science, ethical business and respect for the environment.
KLORIS is all about harnessing the healing power of nature, combined with good science, ethical business and a deep respect for the environment.
Zero Waste Policy
KLORIS have a strong Zero Waste policy. ALL of their packaging is 100% recyclable, 95% of the entire product and postage materials are biodegradable. They NEVER wrap anything in plastic or excess packaging and they are constantly searching to improve upon this idea. All of the outer packaging used for mailing their products is made from unbleached/ craft materials in order to further reduce the environmental impact.
BEST BITS
91% percent of customers rated them excellent on Trust Pilot
Choose Love campaign - For every CBD Bath Block sold on their site they donate £1 to Help Refugees / Choose Love and for every CBD Starter Kit they give £5.
MCT carrier oil used (derived from natural coconut oil)
CBD oil won Editors Choice award in The Beauty Short List awards 2020
No added flavourings, colourants or preservatives
Suitable for vegans & vegetarians
100% Natural & Organic
Zero waste policy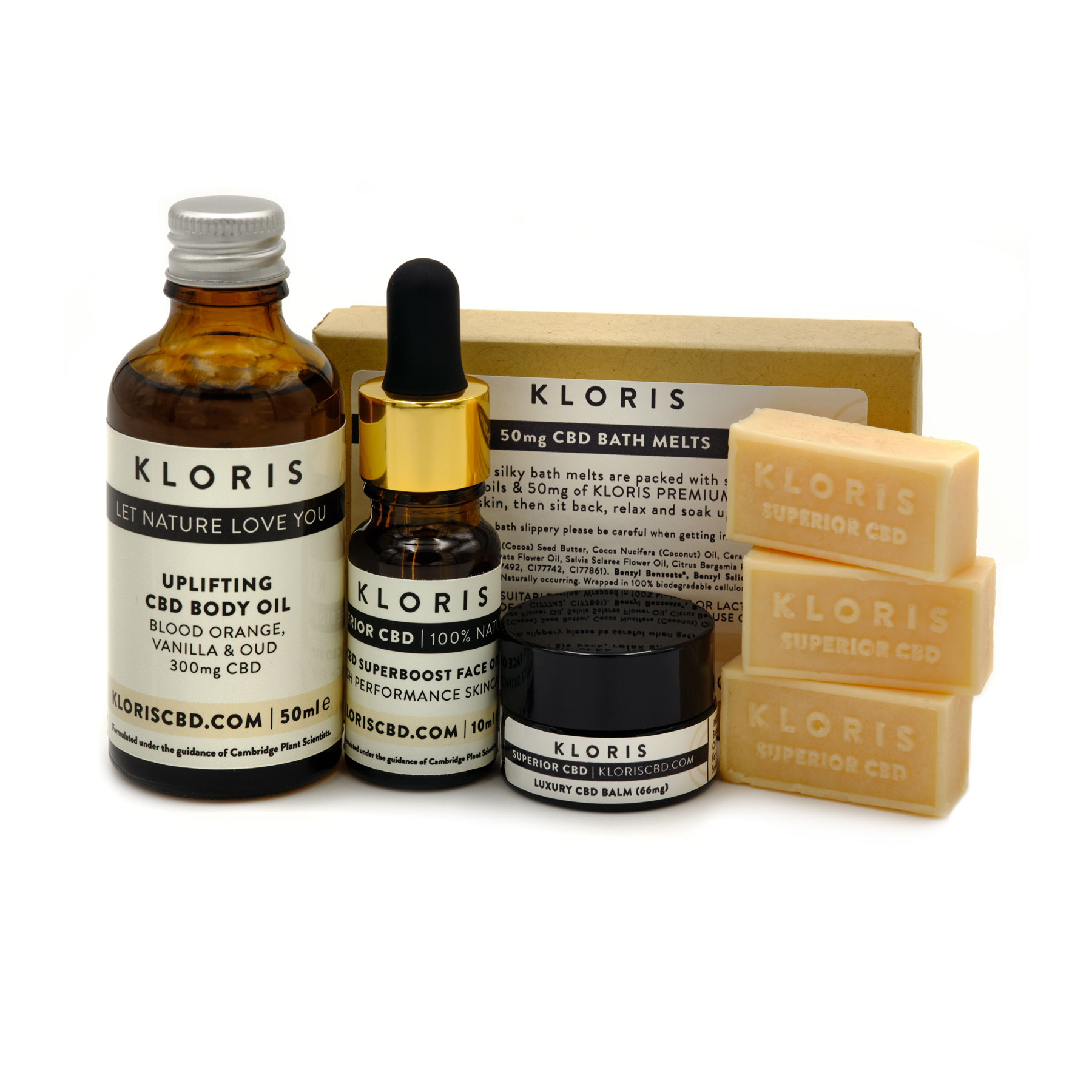 Pricing
KLORIS 500mg (5%) CBD oil starts at £46 and ranges to up to £83 for their 1000mg CBD oil whilst their award winning face oil comes in much cheaper at £8. Whilst KLORIS' products may not be the cheapest in the market, you definitely get what you pay for in the CBD world in regards to quality. Cheaper brands that cut cost on the quality of ingredients are to be avoided.
We also love their bath range (who doesn't love a good soak). Their relaxing bath block and melts come in in Lavender, Ylang-Ylang & Patchouli, magnesium and Fig, Cypress and Vetivert and are very luxurious.
Like we said, they may not be the cheapest but their commitment to the quality of their products and eco packaging does push up the cost, which we think is worth while.

CBD Guide's Review
It is really nice to see a brand place such an emphasis on being environmental and ethical in their business. The CHOOSE LOVE campaign that they have teamed up with is for such a great cause in helping refugees across the world.
KLORIS have wide range of CBD products, we especially like their topical and skin products, they do what they say on the packet and they stand out from a number of bland products from other brands. Their choice of paring ingredients, which include Bergamot, Aloe Vera, Blood Orange , Cucumber Seed and Squalane are clever and well thought out. Quality and transparency is a priority for KLORIS and this is clear from their from their CBD products.