Why CBD could potentially help with Anxiety, stress, and depression
After the year we have all been through, it should come as no shock to hear that rates of anxiety and depression have risen substantially. Around 1 in 5 (21%) adults have experienced some form of depression in early 2021; this is an increase from November 2020 (19%) and more than double that observed before the coronavirus (COVID-19) pandemic (10%). Whilst younger adults and women were more likely to experience some kind of depression. With over 4 in 10 (43%) women aged 16 to 29 years experiencing depressive symptoms, compared with 26% of men of the same age.
It is definitely not just the strains of the pandemic that has increased levels of stress and anxiety year on year. We live in a pressured world that can be hard to deal with at times and mental health battles such as anxiety and depression can creep up on us, even if we think we have everything under control.
For many people, anxiety, depression, and stress can derail a normal, healthy lifestyle, making daily life incredibly difficult. However, thanks to countless research studies, scientists are finding that CBD oil could possibly help to boost mental health.
CBD oil can be a fantastic way to help calm anxiety, stress, and depression. However, it seems the biggest issue here is finding the best brand. Over the years, CBD oil has skyrocketed in popularity, and because of that, a wealth of new brands have flooded the market. Many of today's brands are not the best quality, and therefore, will not be effective against anxiety, depression, and stress.
But which brands rise to the top in today's competitive CBD oil market? Read below to discover our top five picks.
How we created our list of top CBD Oil products
Over the past few years, the CBD oil industry has seen a sharp surge in popularity. Sadly, with this popularity comes an insurgence of second-rate brands and products. Whilst there are many reputable brands, there are also quite a few who are only interested in turning a quick buck. Many of these inferior brands use a low-quality CBD extract that's not only ineffective, but that's also laden with pesticides, herbicides, and other nasty solvents. We also know of a brand that doesn't include any CBD in their products at all!
In choosing our top CBD oils for anxiety, depression, and stress, we have looked closely at the following important points:

CBD Oil for Anxiety and Depression
Some of the more common symptoms associated with anxiety disorder can be a shortness of breath, panic, feelings of helplessness, light-headedness, excessive sweating, and an increased heart beat. The good news is that anxiety, depression, and stress are very treatable. And while there are many options of treatment available that include; eating a balanced diet, regular exercise, getting a good night sleep and using relaxation methods such as meditation and yoga to help alleviate stress, many people still have a difficult time managing to overcome their feelings of anxiety and depression.
Since some of the prescription medications prescribed for anxiety, depression, and stress can be harsh or dangerous, more people are looking for safe, alternative methods to help treat the symptoms associated with anxiety and depressive disorders. The good news is that many studies have shown that CBD may be effective in the fight against these disorders.
CBD help to calm anxiety by quietening a racing mind along with helping to reduce chronic pain. CBD can also help combat depression though its anti-stress properties. Encouraging research studies have found that while it can take antidepressants weeks to take effect, the calming effects of CBD are felt almost immediately.
Stress can be a dangerous condition because if left unchecked, it can cause many unwanted health issues including:
Fatigue
Weight Gain
Heart Disease
High Blood Pressure
Depression
Muscle Tension
A Weakened Immune System
Anxiety
Digestive Issues and Ulcers
Much like anxiety and depression, multiple studies have shown that CBD can also help to quell many of the symptoms listed above.
Our pick of the best CBD products to help battle against anxiety and depression

Jersey Hemp
£34.77 - £137.14
Premium Full-Spectrum CBD Oil
Every bottle is traceable back to the field it was grown in
Suitable for vegans and vegetarians.
5% and 10% CBD concentrations
Organic and GMO free

Rich terpene profile for a better flavour and aroma
Offers the "Entourage Effect"
High strength 2000MG
Full- Spectrum CBD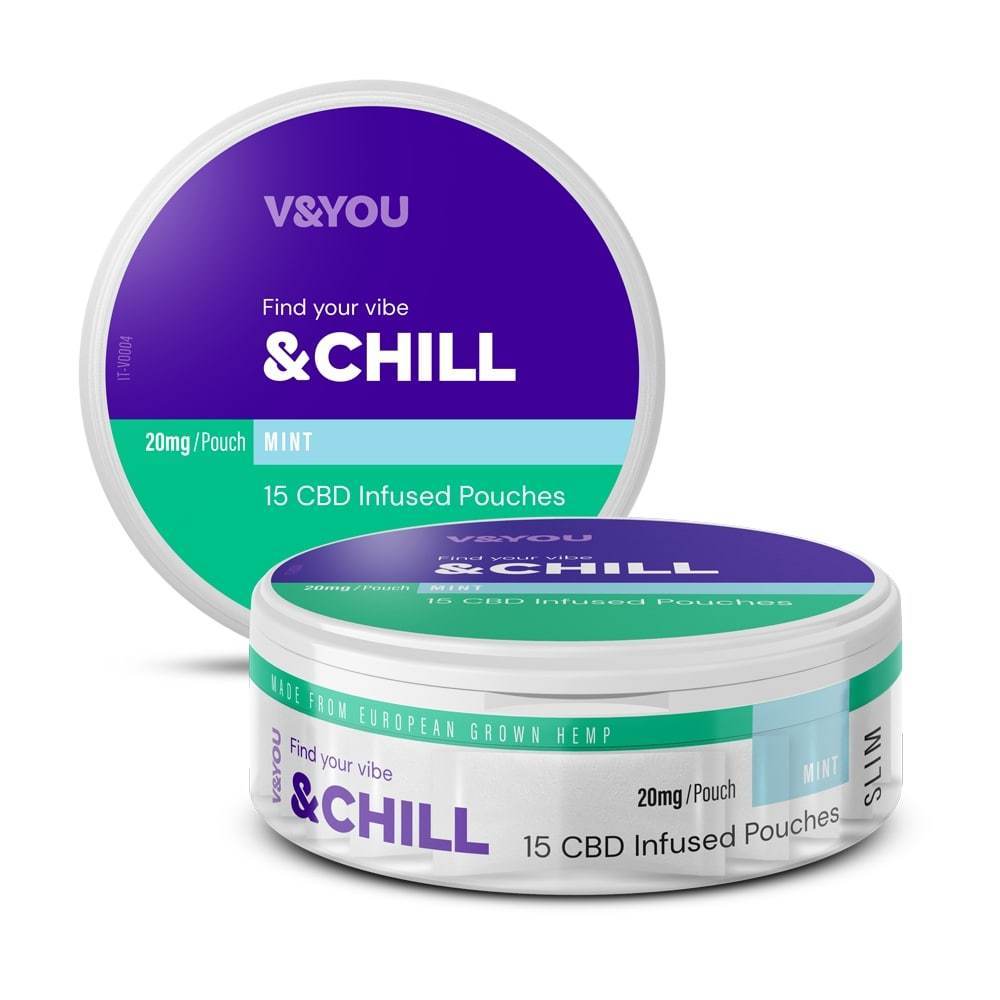 Third party THC free tested - all batches available on their website
Each &Chill CBD chewable pouch lasts up to 45 minutes
Four flavours available; citrus, berry, mint and natural
20mg per &Chill CBD pouch
Isolate CBD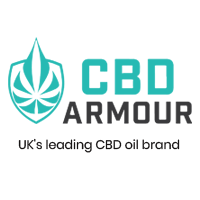 Armour CBD Raw and Original
Range of strength available from 1,000mg - 3,000mg
C02 extraction method used
Full- Spectrum CBD
100% Organic
100% Natural
How CBD Works to Help Alleviate Issues Related To Anxiety Disorders
One of the greatest impacts that CBD has on anxiety and depression is that it helps to promote relaxation. When endocannabinoid receptors in the body respond to CBD, a natural relaxation of the mind and body takes place.
In out bodies, there are specific receptors within that help to control our serotonin levels. When healthy levels of serotonin are maintained it can help stabilise our mood and energy, along with boosting the overall health. Therefore, it's important to keep steady levels of serotonin in the body so that you can feel happier and more relaxed overall.

Last thoughts: Should you use CBD Oil to help ward off anxiety and depression?
If you've been grappling with depression or anxiety disorders or chronic stress, then CBD oil might be a great way to introduce a safe, natural, effective remedy into your life. Moreover, CBD is a fantastic alternative to dangerous and sometimes addictive prescription medications.
Regardless of whether you suffer from anxiety, depression, or stress, you should put some serious thought into making CBD oil a regular part of your natural healthcare regimen.
CBD has a host of calming benefits associated with it. And, regularly incorporating it into your lifestyle will allow you to reap all of those many benefits. If you've been struggling with anxiety, depression, or stress, now's the time to take advantage of the healing power of CBD.
Disclaimer by CBD Guide UK:
CBD is sold as a food supplement, and as a result, It's illegal to claim it treats, prevents, or helps cure an illness or disease. No health claims have been made in this article.