About V&YOU
V&YOU was founded in 2019. Their mission is to improve accessibility to high quality products that use active ingredients and that enable people to enhance their daily vibe!
The core value of the the tea, behind V&YOU believe that everyone should be able to live their lives to the fullest. They believe some moments should last ⁠— compelling experiences where we can celebrate and savour every second. With an inherent belief in freedom and choice, V&YOU are united by a shared vision that people should be able to live their life their way.
Best Bits:
CBD Isolate
Four flavours available; citrus, berry, mint and natural
Each &Chill CBD chewable pouch lasts up to 45 minutes
Third party THC free batch tested - all the test results are available on their website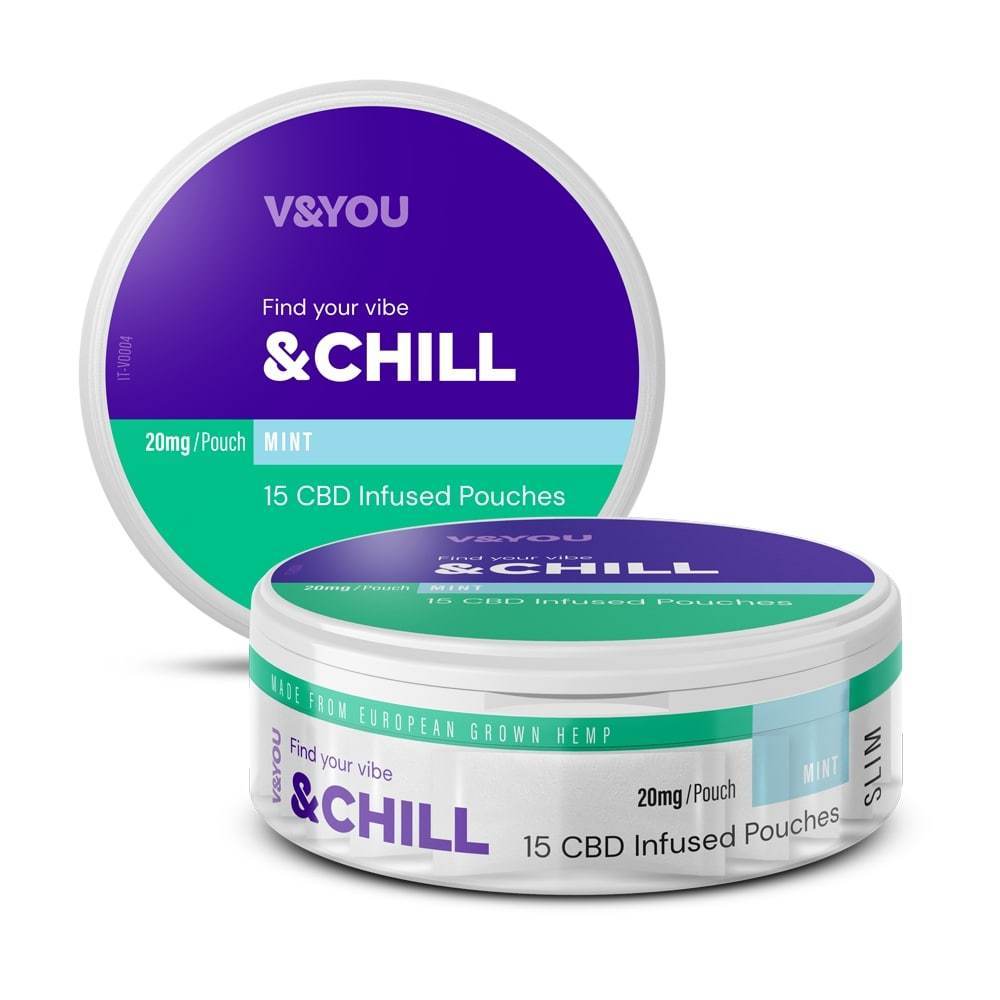 Prices:
Their &Chill CBD pouches cost £9.99 each and include 20 pouches per pack. With each pouch containing 20mg of CBD it makes this product incredible competitively priced for value for money. Further discounts of 5% and 10% if you purchase multiple &Chill CBD pouch bundles.
The &CalmCBD Oil drops are again very competitively priced. The 400mg oil is priced at £9.99, their 1200mg oil is £19.99 and the strongest 2400mg CBD oil is priced at £24.99. Bundle discounts are also available with the &CalmCBD Oil drops too.
Our review of V&YOU CBD
The team behind V&YOU CBD have developed something a little different with their &Chill CBD Pouches. We haven't seen any other products on the market like it, which is really refreshing. The &Chill pouches are also seriously good value, we would really recommend you give them a try, the mint flavour was our favourite!