Can CBD help energise and focus?
Not having a very good attention span or being able to stay concentrated for long periods of time is definitely something most of us can all relate to. Some people may have just mild concentration issues, whilst others may have more severe attention spans such as ADHD.
Not being able to stay focused on a subject, task or thought can very frustrating when it becomes something that affects your day to day life. From being stuck on a simple task and being unable to complete it can really take a toll on the mental health and self-esteem of any one young or old.
Lots of people use CBD to increase energy levels and for focus. Here's what you need to know about using CBD for concentration and energy. CBD could potentially help make you more alert, less distracted and sharpen up your mind, and who amongst us couldn't do with a touch more focus in our lives?
How we create our CBD recommendations
Over the past few years, the CBD oil industry has seen a sharp surge in popularity. Sadly, with this popularity comes an insurgence of second-rate brands and products. Whilst there are many reputable brands, there are also quite a few who are only interested in turning a quick buck. Many of these inferior brands use a low-quality CBD extract that's not only ineffective, but that's also laden with pesticides, herbicides, and other nasty solvents. We also know of a brand that doesn't include any CBD in their products at all!
In choosing our top CBD oils for anxiety, depression, and stress, we have looked closely at the following important points:
Our recommendation of the best UK CBD products to energise and increase focus

Perfect to ensure a balanced frame of mind and bring clarity of thought.
Strengths 500mg - 6000mg
Organic MCT carrier oil
Natural flavour
Isolate CBD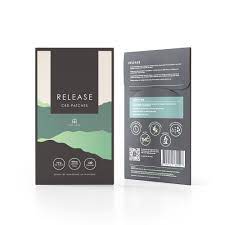 Slow release of CBD over 12 to 36 hours after applying a patch
Perfect for ensuring you are alert and focused
15mg of active CBD per patch
30 patches per pack
Isolate CBD