About VAAY
VAAY is a Berlin-based CBD company and since their launch in 2020, they have been taking the CBD world by storm. This has included acquiring some pretty big named celebrity investors along the way, including former Black Eyed Peas member Will.i.am, singer and actress Alyssa Milano and Justin Bieber's manager Scooter Braun.
However, VAAY are not just all celebrity hype, they have formulated some really interesting products with quality and science at the core of them. VAAY have developed their products around the three daily necessities and functional formulas of 'relax' 'recover' and 'sleep'.
This clever concept clearly defines the CBD product's strengths and benefits, with multiple different forms of CBD. The relax range includes; Ease Calm CBD Gummies, CBD bath bombs for leisurely soaks in the bath, a deep skin CBD massage oil and a super easy to use CBD mouth spray.
Whilst the Recovery range may only include one product (a present) the CBD Active Sports Gel does the range proud. When the team at CBD Guide reviewed the gel we were incredibly impressed at the results. One member was recovering from running strain and said that he instantly noticed the effects of the gel and the difference it was making to his recovery. You may be able to smell the gel from a mile away but it definitely works.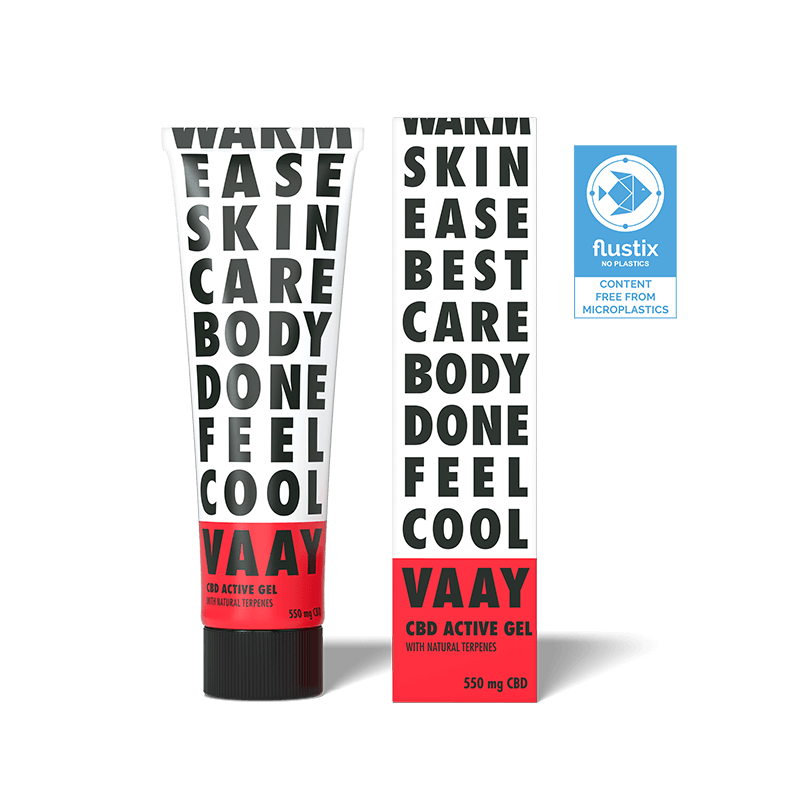 Again, whilst for the time being the Sleep range only includes one product it is a very smart one. The CBD Night capsules are formulated with 5-HTP. 5-HTP is a natural ingredient that helps raise serotonin levels, which in turn, helps regulate mood and encourages sleep. It makes so much sense to pair CBD and 5-HTP together, VAAY has been very sharp to spot this match made in heaven.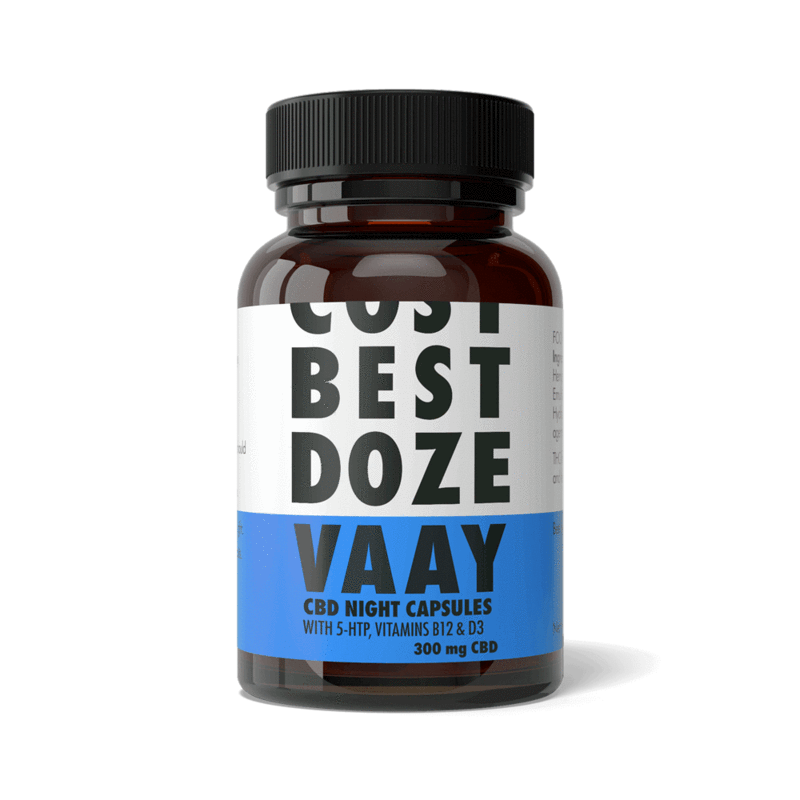 Best bits
100% natural ingredients
Vegan products
Clearly defined products in regards to use and benefits
Range of Isolate and Broad-Spectrum and Full - Spectrum based products, dependant on use and most effective source of CBD
VAAY only use MCT oil, derived from coconuts, as a carrier oil due to the positive effects it has on the body and mental performance
All products are third party Lab tested, the Labs results are all available via their website. A very good sign of transparency and the guarantee of quality.
CBD Guide's review of VAAY
We have been really impressed by the wide range of CBD products that VAAY have launched in a relatively small amount of time. The products are well thought through and paired with additional natural ingredients that only enhance the powers of CBD. VAAY have also not shied away from developing products with a variety of different forms of CBD, depending on the use. So many brands stick to one 'type' of CBD regardless of the different benefits in regards to application and use. It is good to see that they recognise that one size fits all does not apply to CBD products.
We've already talked about their cooling gel and how impressed we were with it, but other stand out products in their range include the super luxurious skin and massage oil (great on the hands) and the CBD Calm Gummies. They had a delicious natural citrus flavour and were great to take the edge off the day just before bed.
Overall, the quality of VAAY's products is very evident, we even liked the bold packaging. We are positive that there will be lots more to come from VAAY and we look forward to what products they launch next!